Hi everyone! I'm Stephanie Henderson. A little bit about me so get ready..
 Stevie is a nickname that close friends and my whole family calls me and what I went by in grade school.
(I got called SteverBeaver in school because I had big teeth and my name was Stevie so I changed it
back to Stephanie) haha so sad.. and it didn't work.. they still called me SteverBeaver but it gave me
character right:)
I'm 22 years old, born and raised in CA but currently living in beautiful UT.
 I've been married for one whole year to the greatest guy ever, his name is Trevor. We were those crazy
kids that met and got married less than 5 months of knowing each other.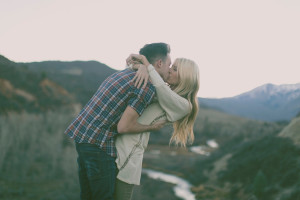 My biggest fears are snakes and sharks. I have nightmares about these things on the monthly and if I
see one in real life I will start crying. If you know me, you know you can't mention these S words. But
Trev has done well keeping me safe from these things and I haven't died from them yet.
I went to cosmetology school at Aveda Institute. I love the styling aspect of hair.
 I did some styling for NY fashion-week and other fun things like
 that so I have a few tricks I'll share with you.
I was a buyer for a clothing boutique for awhile and recently started
my own store! Fashion has always been one
 of my passions so I figured how fun would it be to have my own store! There's way more to it than
 I thought and it can be a very busy job but I love it and Trev helps me so much.
 Trev and I get to travel and meet new people and that's a blast!
This blog is a little bit about me, my style, any beauty tips I might have
AND some fun fitness ideas bc how fun is working out right…?! Ha
I hope it will help inspire you to try new things and feel confident with the beautiful
people you are. I hope you enjoy & thank you so much for reading!!
XOXO,
SH
What I believe {here}