Hi everyone! I'm Stephanie Henderson. A little bit about me so get ready..
Stevie is a nickname that close friends and most of my family calls me. My real name is Stephanie, Trev calls me Steph. I went by Stevie in school until a mean girl made fun of my big teeth and called me SteverBeaver and then I switched it back.  I'm 24 years old, born and raised in CA but currently living in beautiful UT. I've been married for 3 whole year to the greatest guy ever, his name is Trevor. We were those crazy kids that met and got married less than 5 months of knowing each other. And I get to be a mom to a sweet sweet girl named Aniston who is almost one.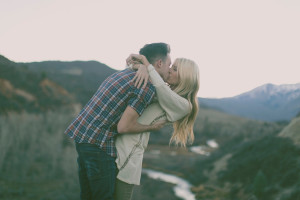 What's Important to me: The gospel, my family, my friends and making others feel good about themselves.
About my blog: I hope that people feel inspired from reading my blog.  I hope when they leave my site they take something good with them or learn something new. I hope they feel inspired to be a better person and do more and live happy lives! I also love fashion! Fashion has always been a passion and a way of expressing who I am. Growing up I was taught to dress modestly and that didn't always mean I looked cute. (I was wearing the speedo one piece swimsuits from Costco growing up) I wanted to show young girls and women out there that you can be fashionable and classy without the Costco speedos

When I started blogging it was hard finding cute clothes at a good price so that's what inspired our store called Shop Stevie. www.shopstevie.com
My blog is for fun. And kind of a scrapbook that we can look back on our lives and Aniston can enjoy seeing a reading.
Xx,
Stevie