I love to have several coats I can mix and match with throughout the colder seasons. It just snowed in Utah, so I thought I would share what's on my mind!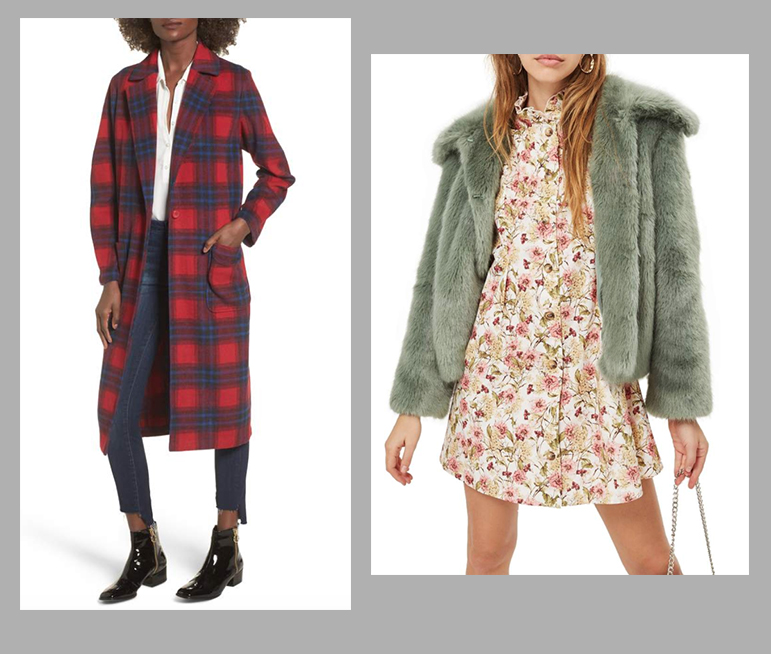 I love these Nordstrom options for a fun statement piece. Leith and TopShop. Faux fur is on trend right now, whether it's a fun color, like this green, animal print, or sheep skin details. This one would be perfect to wear shrobbing, or falling off the shoulders!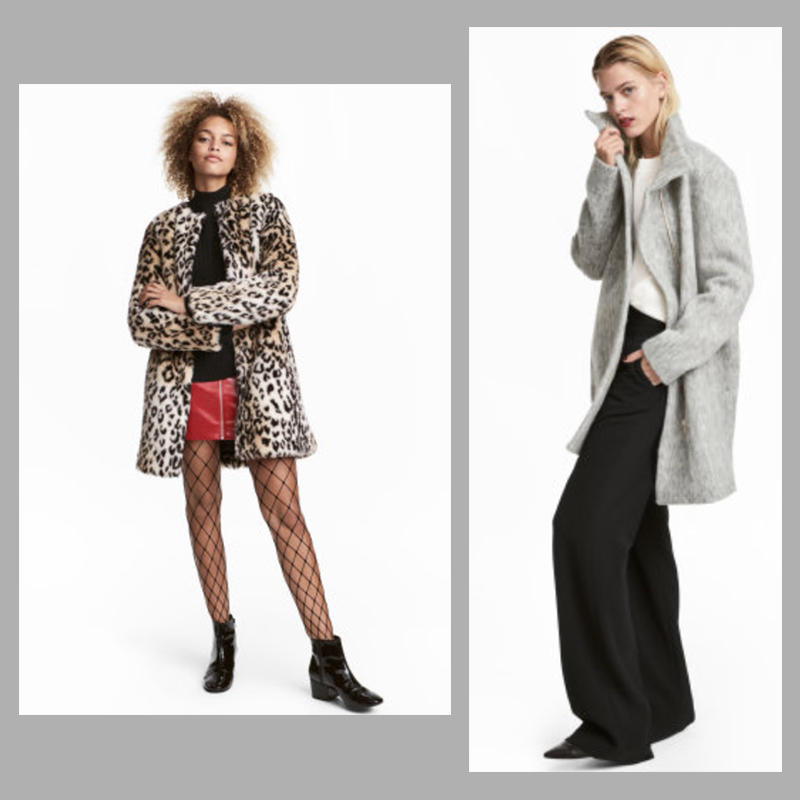 Here are two options from H&M. Animal Print Fur coat and Grey Wool Straight Cut coat. I love the oversized look and straight, boxy shape.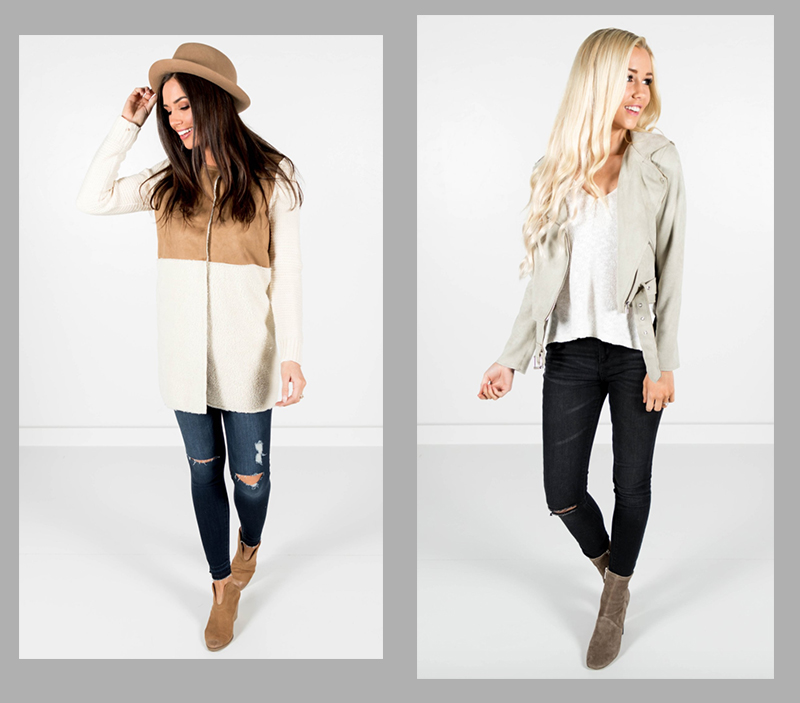 These two options are from my shop! The Aylynn Bonded Sweater has the gorgeous sheep skin and faux suede with a sweater back. This is a great option for girls in locations that get chilly but don't need heavy winter coats. The Ronan Motto Jacket is a perfect year-round outfit piece. This one would be perfect to wear over the shoulders. It can make any outfit more chic.