I just released my very first formal line designed and made by me! It's the first time I've designed formal and I had so much fun. I had to limit it down to three styles and fabrics from like 30! There's so many beautiful fabrics to choose from and I'm terrible at making decisions but I finally got it.
The dresses are all running true to size and are fully lined as seen in the photos!
Just to be aware!! As far as wearing these as maternity options.. The black I was able to wear my true to size in and zip up just fine. The white styles I had to size up in. So keep that in mind if you are expecting!
I hope you guys like it as much as I do!! I can't tell you all how much I appreciate all the positive and kind feedback! You all inspire me to keep doing what I love and drive me to do more!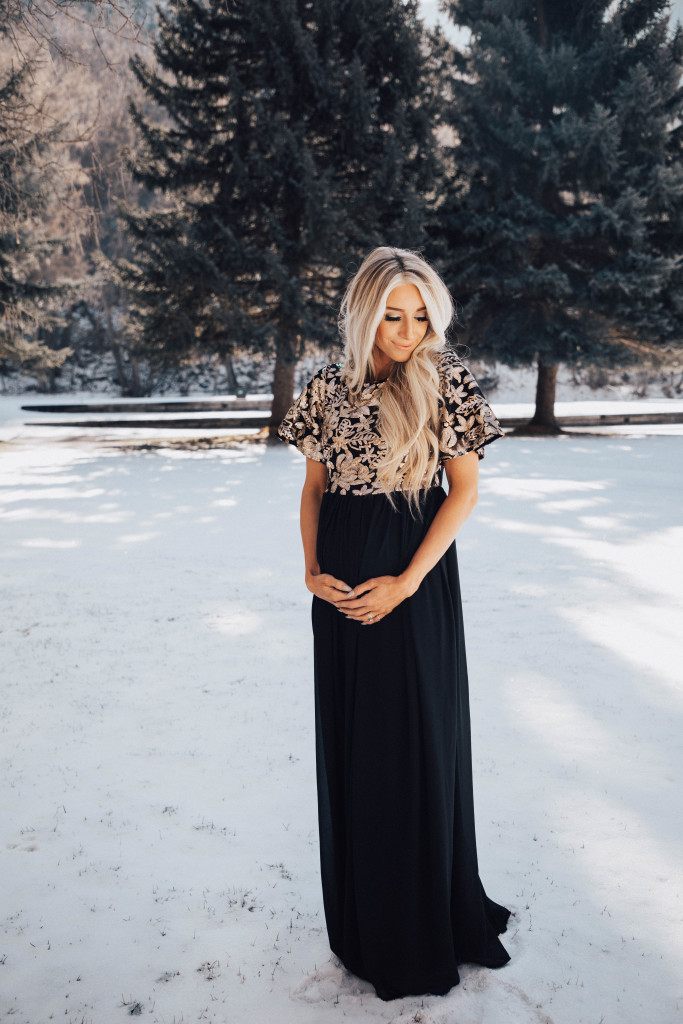 Ivy Flutter Sleeve Dress SHOP HERE 
Ellorie Lace Dress SHOP HERE 
Ember Dress SHOP HERE